Elke ochtend of avond journallen in een invul journal is een manier om een momentje voor jezelf te nemen. Het is een boek waarin je dagelijks kunt opschrijven wat er in je leven gebeurt, je gedachten, gevoelens, doelen, dankbaarheid en andere zaken die voor jou belangrijk zijn. Door naar binnen te keren en te kijken wat er in je omgaat, leer je jezelf beter leren kennen en inzicht te krijgen in je eigen gedachten en emoties.
Het is een manier om jezelf bewust(er) te maken van je gedachten en hoe dit invloed heeft op je gedrag. Je kan het zien als een soort zelftherapie. Je kan van alles in je journal schrijven. Denk bijvoorbeeld aan je doelen en dromen. Of maak een planning van de dag maken in je journal. Jij bepaalt het! Wij delen vijf journals die jou zullen helpen om alles van je af te schrijven.
Wil jij graag meer weten over het journallen? Bekijk hier onze blogpost 
1# Het 6 minuten dagboek
Het 6 minuten dagboek gaat uit van positieve psychologie: door een gewoonte te maken van het schrijven en over je dag na te denken, én over jezelf te reflecteren, ontstaan er andere positieve gedachten en gewoontes. En dat helpt om je gelukkiger te voelen.
Wat bevat het boek?
✨ Een mindfulness dagboek, dankbaarheidsdagboek en succesdagboek in één
✨ Je dagelijkse 6-minutenroutine
✨ Je maandelijkse check om terug te kijken en te reflecteren
✨ Je gewoonte tracker om goede gewoontes mee op te bouwen, en minder goede gewoontes af te leren
✨ Ruimte voor aantekeningen, gedachten en meer
Klik hier voor meer info over het 6 minuten dagboek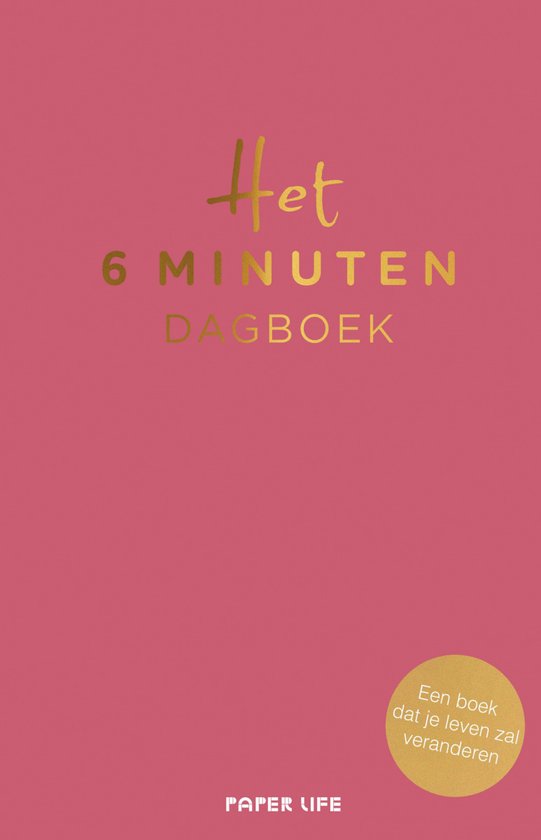 2# The Five Minute Journal
Deze journal is gericht op positiviteit en dankbaarheid en helpt je om je dag te beginnen en te eindigen met een positieve instelling.
Bekijk The Five Minute Journal hier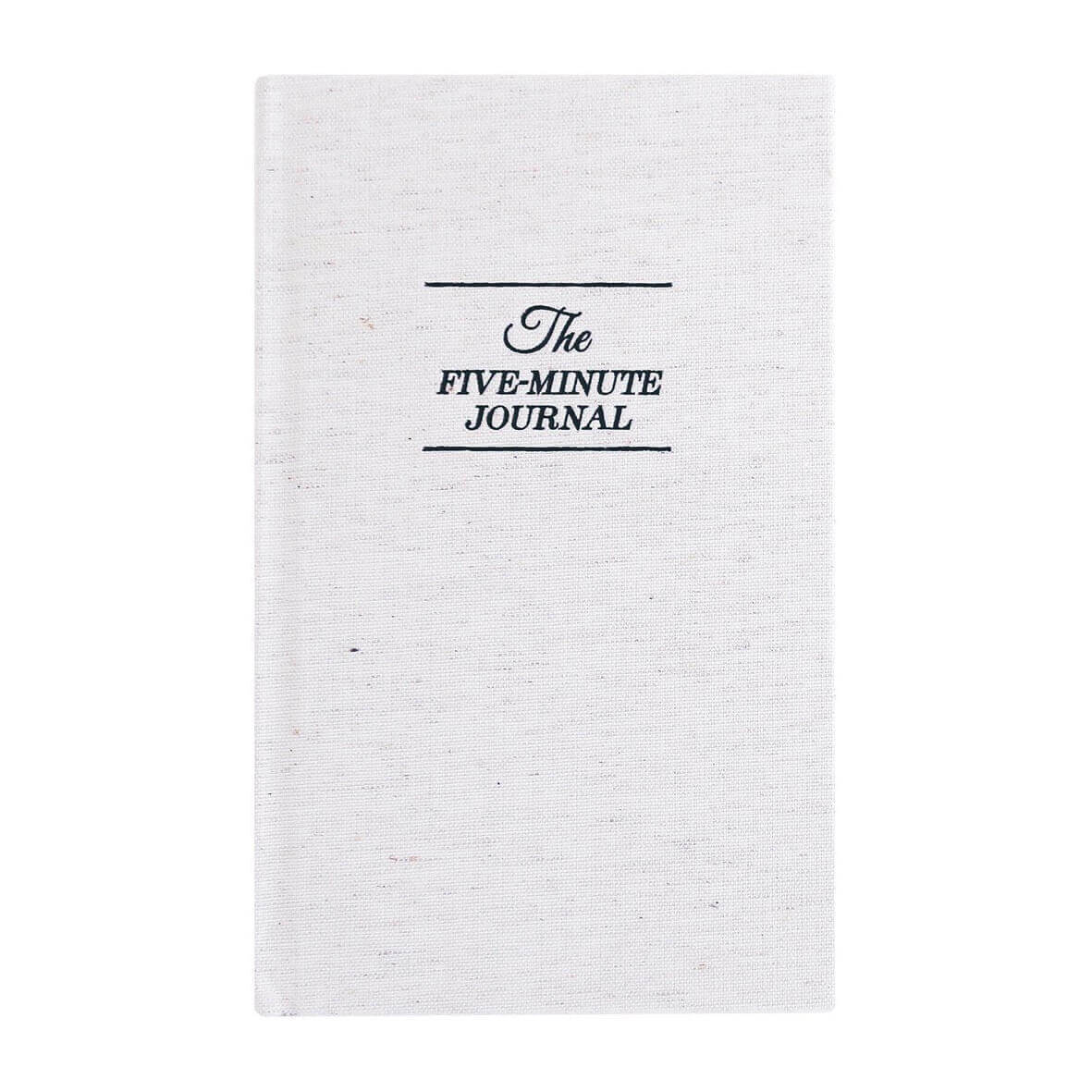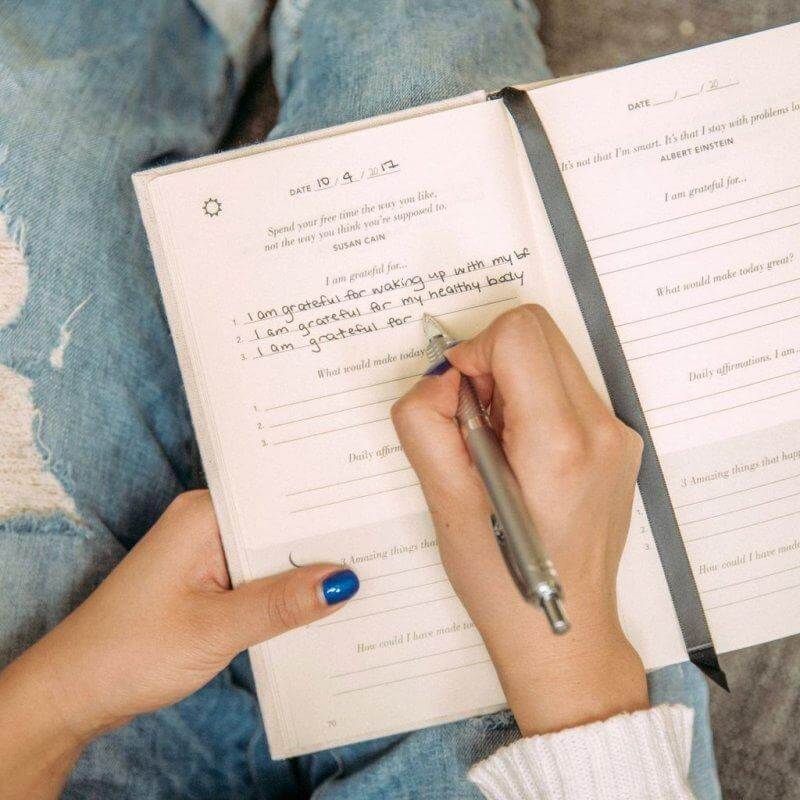 3# The Selfcare Journal
In dit boek heb je dagelijkse schrijfruimte, maandelijks verdiepende reflectievragen, een handig overzicht om je cyclus bij te houden, inspirerende quotes, bucket list per seizoen, list of joy voor het vergroten van dankbaarheid, goal setting voor nieuwe maan, volle maan gratitude en successen vieren, selfcare tips per seizoen, uitleg over journaling, de maan, ayurveda, astrologie en cyclisch leven, vision board.
Klik hier voor The Selfcare Journal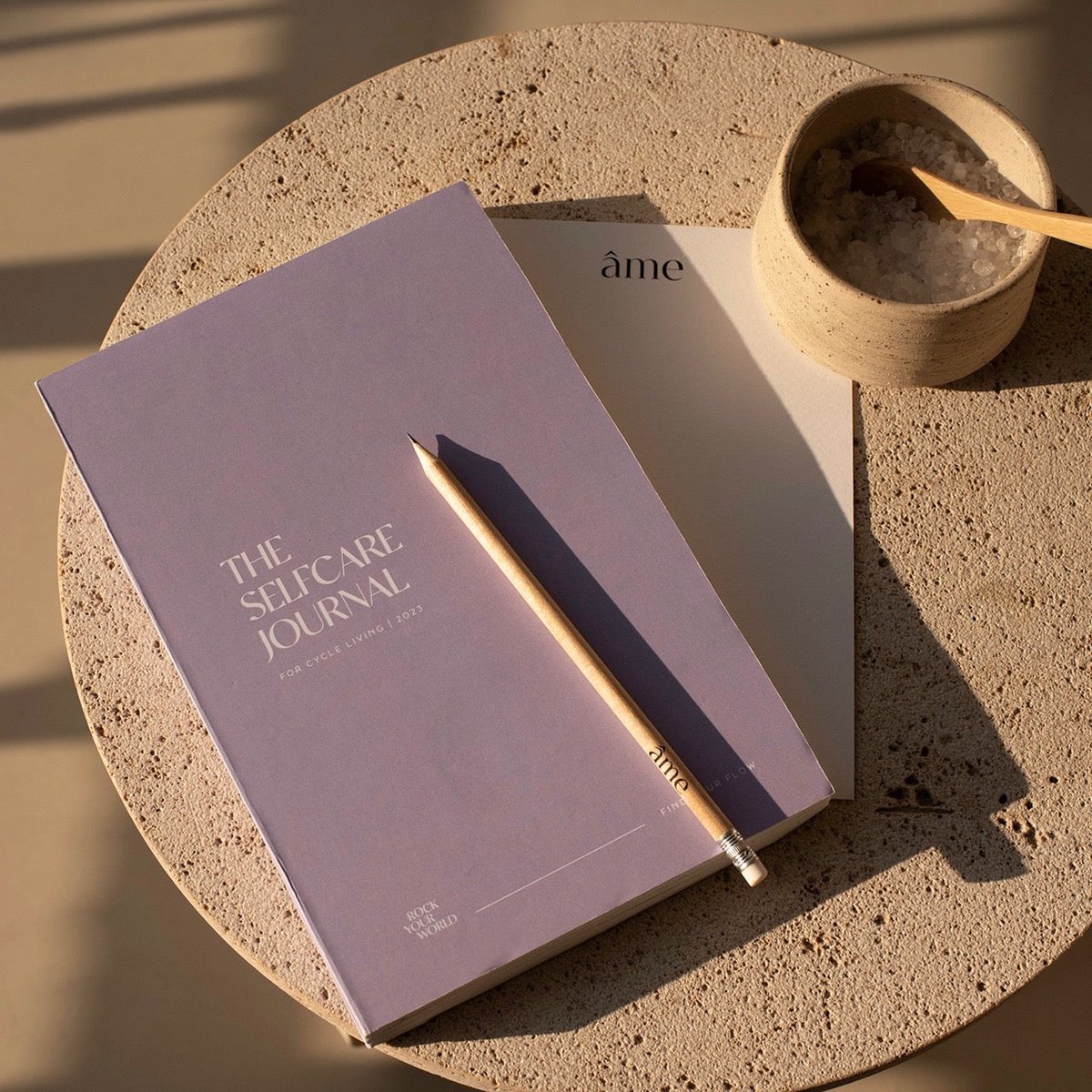 4# Wake up to grow journal
Deze journal helpt je om de juiste keuzes te maken door elke ochtend en avond een paar minuten stil te staan bij de dag. Verschuif je focus, reflecteer, en werk dagelijks aan je doelen, om te bereiken wat jij belangrijk vindt.: Dit journal helpt je om je aandacht te richten op het hier en nu en om meer aandacht te besteden aan je gedachten en gevoelens.
Klik op deze link voor meer info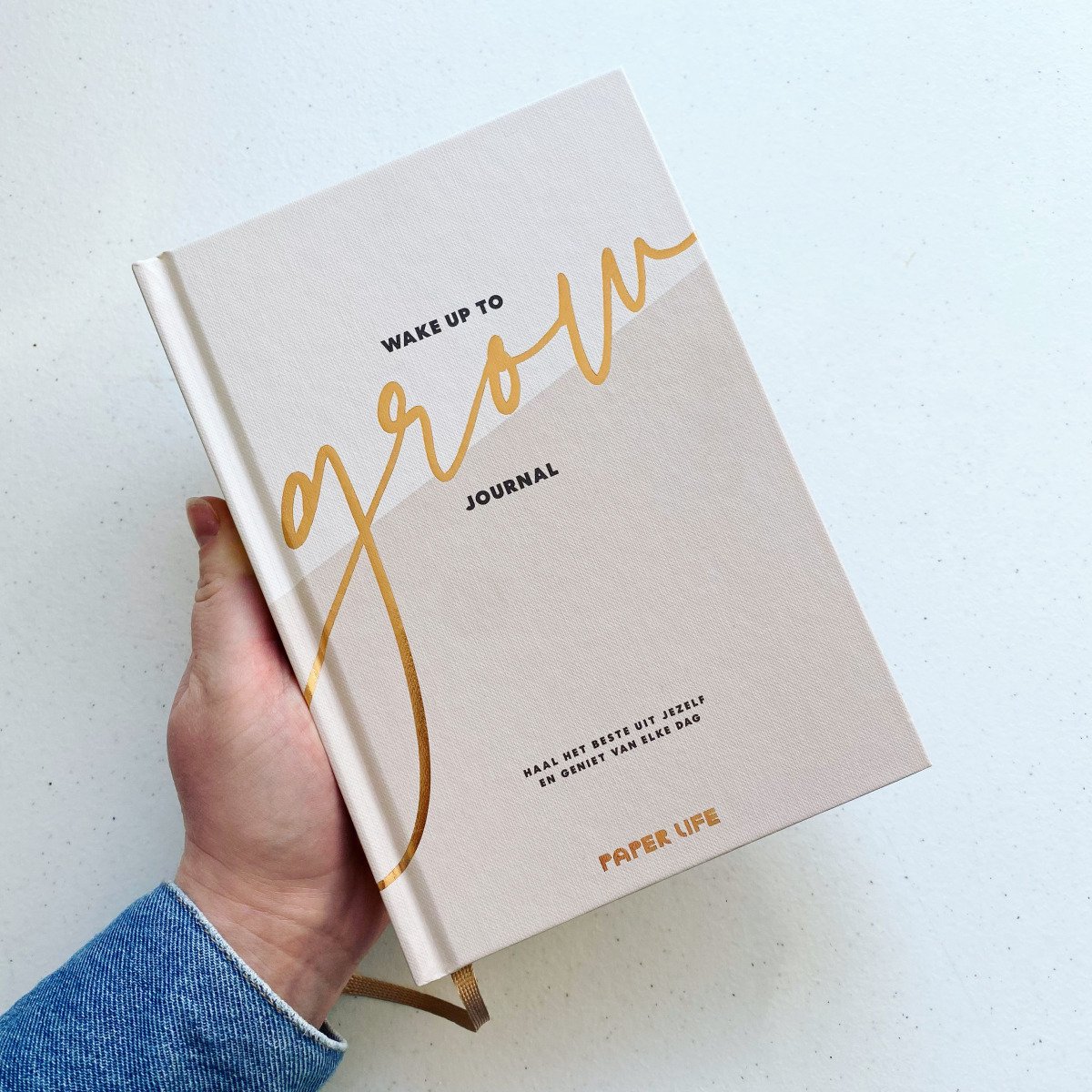 5# The 100 day journal
✨ 150+ inspirerende quotes
✨ Diepgaand introductiegedeelte boordevol wetenschappelijk onderzoek over positieve psychologie en de wetenschap van geluk
✨ De voordelen van het starten van journallen
✨ De filosofie achter de journal
✨ Een hele handleiding hoe de journal werkt
✨ Een plan om doelen te stellen
✨ 100 dagen aan journal ruimte
✨ Dagelijkse blanco pagina's
✨ Dagelijkse quotes
✨ Ruimte om te reflecteren op de afgelopen 100 dagen
Bekijk The 100 day journal hier